Quadrax 4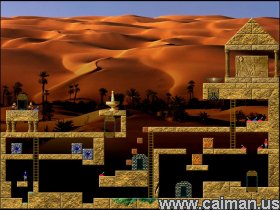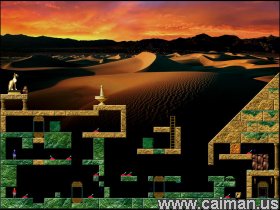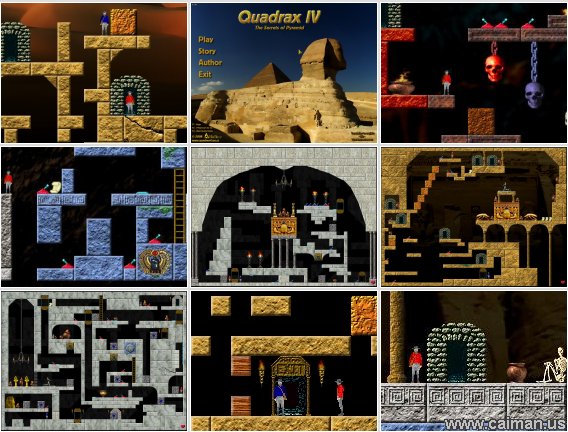 This must be world's best puzzle game. 90 hard levels.
The object is to lead both men by switching switches, moving stone blocks, opening doors, moving lifts to the exit.
Quadrax 3 was great, but this version is even better! First of all, you can choose between Czech and English (press F2 in title screen). Improved graphics and very challenging new levels! Just don't forget: This is a very HARD puzzle game!
After every solved level you will get a password. Write it down!! You will need it when starting the game again. Also don't forget that the passwords are unique for your computer, so they will not work on other computers!
Editor: When completed all 90 levels you will get a password to start the level editor.
Controls:
Arrows = Move, climb, push stones
Tab = Switch between both characters
Space / Enter = Toggle switches on/off, enter doors
F1 = Show the name of a level and a help if found.
F4 = Open/close the sound panel
1,7 (numeric keyboard) = The music volume
2,8 (numeric keyboard) = The sound effect volume
Esc = In-game menu (Restart level / Continue / Exit game)
F12 = Boss HotKey (leave the game immediately)
http://www.caiman.us/scripts/fw/f3412.html