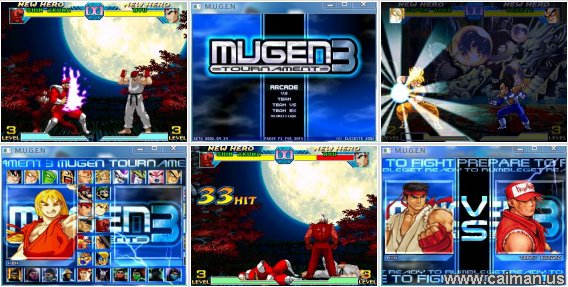 I was formerly known as Noyon9s on the previous forum before the whole shutdown because of spam bots etc. My name is Rurmel Miah (facebook me
) and I'm from the UK. Im a massive AC Milan supporter and I am addicted to Mugen.
Well I begun working on games really around 2006 with my first release
Mugen Tournament
and wow was I suprised with the response. It got really good reviews as well as praise and with this it gave me the enthusiasm to continue with my work.
To follow were many similarly successful games all ofcourse in the same genre. I began to actually be doing somewhat well for myself and building a reputation.
All together Ive made 8 games all in this order:
Mugen Tournament
KOF MUGEN CS Edition
Mortal Kombat vs street fighter
World Warriors
World Heroes
Hi-Res Mugen
Street Fighter Mugen
Dragonball Z Sagas
I suppose my favorite was Mugen Tournament though I loved making Street Fighter Mugen as Im a big fan of Street Fighter. World Heroes was also fun oh and World Warriors gosh I loved them all, except KOF though didnt really like that that much, it was also my lowest rated game (but that doesnt affect my judgement ofcourse...).
I have my own website but if im honest with you I dont update at all. Nowadays though Ive pretty much hang up my boots, im not too interested anymore and I suppose this is a flaw with many game makers. The interest just doesnt last anymore. However the years I spent are none to regret. I enjoyed every bit of it.
http://mugentournament.tripod.com/